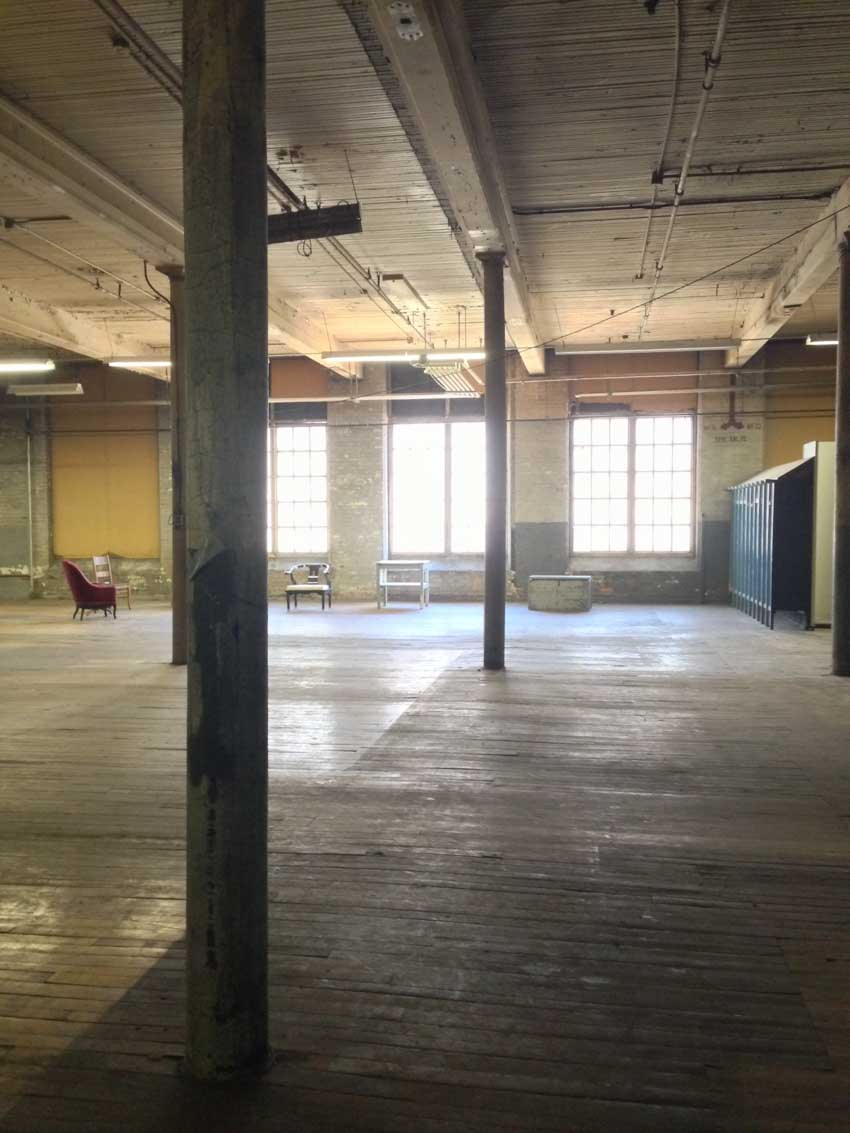 ThereÂ's something for everyone here at 270 Sherman. This became apparent at this yearÂ's Doors Open Hamilton event. Be it history, art or business that visitors were interested in, everyone left the building with a positive impression.
Visitors "ooed and ahhed" as tour guides at 270 Sherman informed them of the building's history – the original cafeteria area where the cotton factory workers ate, the service room that was multi-functioning as a library, a classroom, a party room, a first aid clinic, and a place for workers to clock-in and out.
In its modern uses, visitors wowed at the alteration to the building responsible by film groups including (but not limited to) Murdoch Mysteries, Nikita, and Manhattan Undying. Many of the folks happily pointed out scenes they were remember from their television set to the live setting in front of them!
Visitors agreed, another unique characteristic to 270 Sherman is the list of tenants that use the space here. From engineering firms, to a wire a brush company, a cabinetry business, and creative professionals such as painters, sculptors, photographers and filmmakers, the adaptive reuse of 270 ShermanÂ's historicity is a unique gem to Hamilton!
Traveling through almost all of the 160,000 square feet of space, visitors were entertained by The Hamilton Ariel Group practicing in a empty broiler room unit with their doors open, folks were also curious about the artwork, so they peered through the windows of a artist studio.
As an end to the tour, visitors found themselves in C. WellÂ's art exhibition. As 270 ShermanÂ's first Artist in Residence, C. Wells showcased his works of art at PLACE and SPACE located in the third floor mill. The art exhibition features the theme of line markers found on highway roads and parking lots.
For a private touring at 270 Sherman, please Contact Us at info@270sherman.ca or (905) 547–8256.