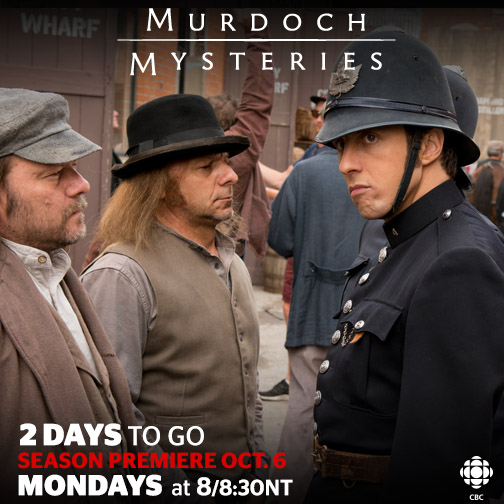 Giant green screens, elaborate 'dock yard' set dressings, fights between thugs and policemen, and the takeover of nearly 3/4 of the 270 Sherman property are just a few things that  we recall from Murdoch Mysteries' last visit to our complex.
It is always a pleasure to have the crew at our facilities as their professionalism and delightful culture always makes for an enjoyable experience.
It is an honour to be a part of their behind the scenes video series, "Making Murdoch". (As if it wasn't already awesome that our building was featured in their premier episode of their 8th season).
We are grateful to have this video to remember the experience by. We hope you enjoy this video as much as we do. (Side note: you can also watch Murdoch Mysteries episodes online on the CBC website, here.
Bonus: