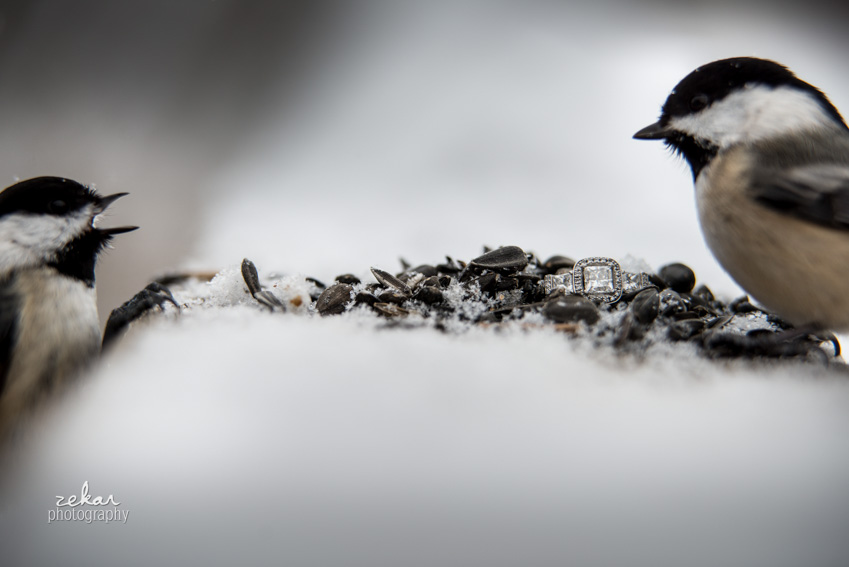 TENANT HIGHLIGHT: 
This month we caught up with our tenants, Zekar Photography to reminisce about their time at the Cotton Factory and to ask about what they do, and how they do it.
Zekar Photography specializes in wedding photography and wedding photojournalism. Their office is located in the Dyeworks building Cotton Factory. 
Mike Tigchelaar is the lead photographer at Zekar Photography. His signature style is a beautiful combination of jaw-dropping wedding-scapes and heartbreakingly romantic moments captured at just the right time. Plus, he's a really fun, relaxed kinda guy!
Kamila Kuzmicka, their talented Associate Photographer, whose infectious smile sets everyone at ease, creating a fun atmosphere for lasting memories taken with an expert eye for detail and deeply meaningful moments. 
Kate Tigchelaar, studio manager who handles all the administrative stuff and client management etc.
This team is passionate about delivering a uniquely personalized experience for their clients.
What do you specialize in?
When asked about their speciality, Mike shared they specialize in photojournalistic wedding storytelling. "We get candid pictures, which have  a high artistic value and tell stories within each photograph as well as on the whole. We also specialize in nighttime portraiture. We are focused on creating standards in the wedding photography industry that break out of the norm and our clients recognize that and seek us out specifically because we are have something unique to offer".
Why have you chosen to move into the Factory?
"Initially we just wanted a place to meet clients where we could show off our portfolio, and we felt the Factory really suited us well. The fact that it was catered towards creative arts was a bonus. But even more of a bonus was that we loved the energy and momentum that was building up around the Factories reputation. It really sealed our decision because we wanted to be a part of something that was part of Hamilton's revitalization." 
What were you searching for before visiting with us?
"We did look at a couple of spaces on Concession Street, but it was hard to find something with as much character and high ceilings as The Factory."
How is your business expanding?
"When we first started 6 years ago, we were meeting people in various Tim Horton's. We 'upgraded' to Williams Coffee pub, but when we saw the advertisement for a 250 sq. foot space at 270 Sherman, we decided to check it out. We were in that space (formally another photographers storage closet!) for a little over a year, and we enjoyed the fact that our art was in front of people and we had a legitimate space to call our own. Our business grew from our new professionalism and when the space across the hall came up, that was much bigger than the one we were in. It was a no-brainer. In our new space, we are able to have our associate photographer, Kamila, work and edit alongside myself, which has also helped our growth tremendously."
"Whenever people come upstairs, they always remark with surprise at how beautiful it is in there and how cool the building is, and it's a first impression we are really proud of."
Future plans?
"We are currently in the process of training up a third photographer, so we're excited about that. I also sit on the Creative Advisory Board at Mohawk College so I have an interest in offering students part-time work and a way to transition into the industry. I'd also like to start offering small photography workshops for people who are interested in learning more about photography. But most importantly we endeavour to provide quality wedding photography to our clients and keep doing our part to raising the bar in the industry."
Tips for people who wish to follow in your footsteps?
"The number one tip I have is to take it slow at first. Don't go out and buy things you can't afford or have to go into debt for. For example, we started off in the smallest space at The Factory. While we could probably have scraped together the funds for the bigger, cooler spaces, we didn't want the extra financial stress of that right when we first started out.
Ask for opinions from other professionals or who are not family or friends to critique your work. You are constantly a student, so don't take criticism as anything but a way to learn and grow.
Understand the vast majority of work that you do to have a successful photography business is not photography. You need to use the photography as motivation to do the mundane things like all the in's and out's of running your own business. Being an organized business owner is extremely important, not just taking nice pictures.
And last, always find ways to reignite the passion for the things that got you interested in photography in the first place. Find new techniques, try out different lighting situations, and always search for a new way to improve yourself in every situation."
How do you do what you do?
"We stick to the principals of lighting that have maintained longevity in photography since the beginning of its existence. I have studied famous painters like Rembrandt and Caravaggio and their use of light and shadow to create depth.  As well as Lawren Harris from the Group of Seven and his expertise in composition as inspiration for what I call 'wedding-scapes'.
We have the ability to be unobtrusive and get into people's personal space without being noticed so that they are comfortable being themselves. And thirdly, I don't just use look for pictures, I listen for them. When I'm in the room, I'm listening to conversations and sensing the emotion in the room. You can hear the crescendo of conversation when a joke is about to happen and you can be prepared to capture the laughter the follows."
To learn more about Camila and Mike, visit them on-line at: http://www.zekarphotography.com/about-us