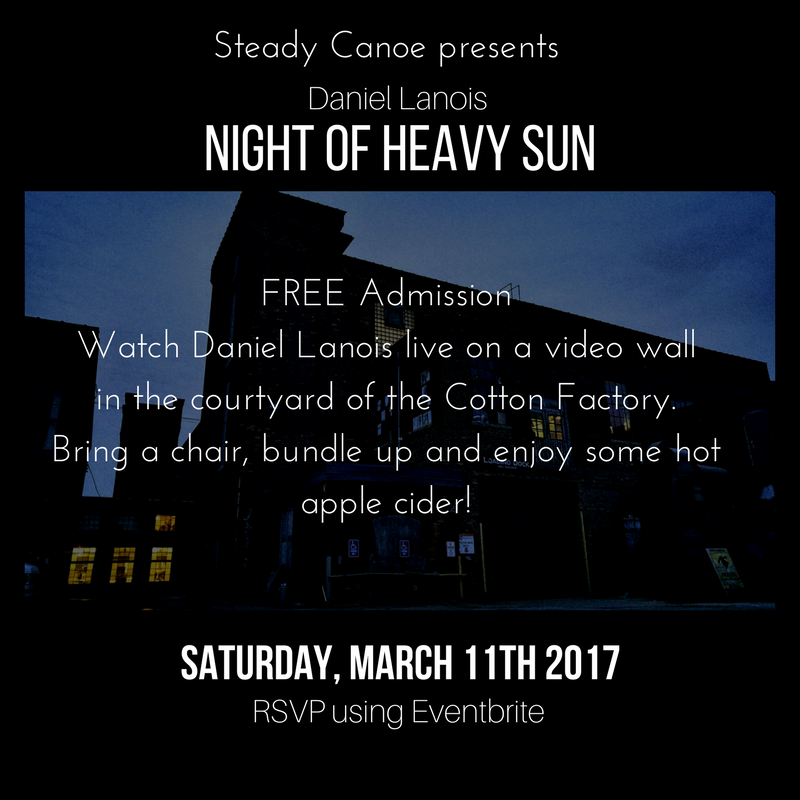 You know those moments in life you look back on many years later and you can still feel what it was like to be there? You can remember the smells, the sounds, the feeling…March 11th promises to be one of those moments.
Listening to Daniel Lanois live is a truly special thing. For some it's a sonic experience, for others it's spiritual, for some it's a combination of many things. Whatever your centre is, imagine yourself in two weeks, sitting with friends in the courtyard of the historical Cotton Factory, a cup of hot cider in your hands, blanket around your legs, and a feeling that you're participating in something special, something magical, something memorable. As we gather in the name of music, community and togetherness, you can relax into the present moment knowing you've done your part, just by showing up.
Over 150 tickets have already been reserved.
Don't wait – reserve your ticket today!
https://www.eventbrite.ca/e/night-of-heavy-sun-daniel-lanois-in-the-courtyard-at-the-cotton-factory-tickets-32273173932
See you soon Hamilton.