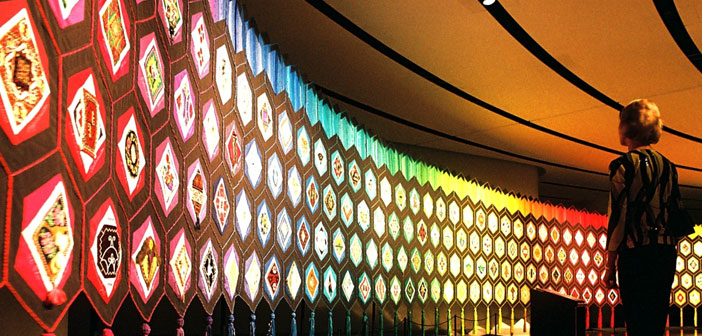 The Heart of Ontario and The Cotton Factory are excited to host the Quilt of Belonging in the exhibition Peace by Piece: Stitching Together Canadian Stories THIS SUMMER!
We are celebrating Canada's multiculturalism and 150 years after Canada's Confederation, by showcasing the storytellers in Hamilton, Halton & Brant, through a multitude of experiences available for the community to enjoy!
The Quilt will be on exhibit for 5 weeks from July 10 to August 16, 2017 on the third floor of The Cotton Factory. During the weekdays visitors will be able to learn about the various experiences and places within the Region of Hamilton, Halton & Brant through demonstrations by artisans showcasing a craft and cultural attractions telling their story. Workshops allowing visitors to participate and learn a skill will be offered on the weekends.
What does this mean to you?
Well, we are reaching out to YOU – the community, to see if you would like to participate in the Quilt of Belonging by offering a workshop, talk or activity!
Join us and share your unique story or cultural experience with visitors as they view and learn about the Quilt of Belonging. How do you belong? What does it mean to you to be Canadian? What craft can you share with people or what story do you want to tell?
If this sounds appealing to you, please contact Angelica Smith by March 21, 2017 if you are interested in adding a demonstration, talk or workshop to our programming line-up.
Angelica Smith:
Telephone: 905-297-0190 ext. 105
Email:angelica.smith@theheartofontario.com