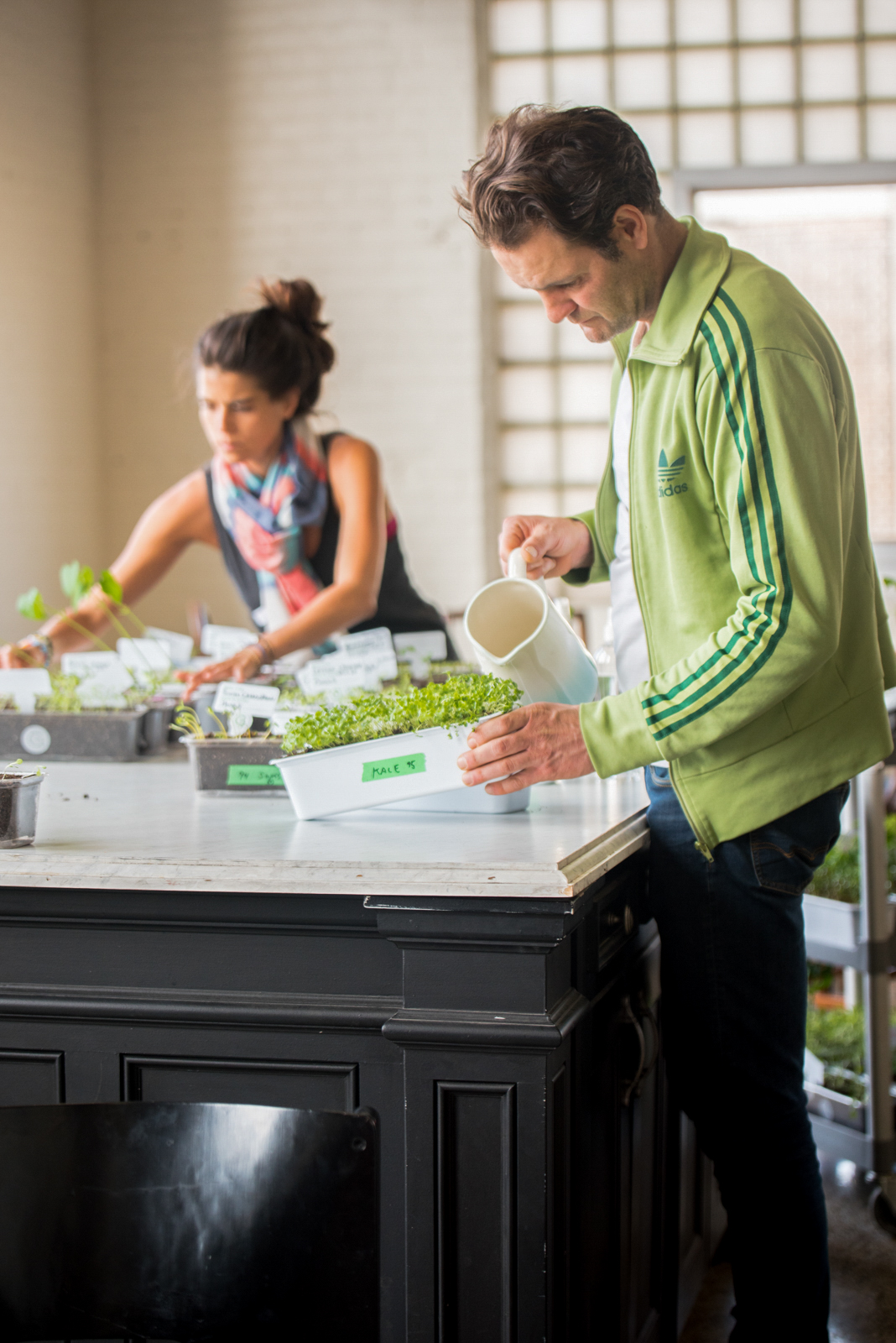 Today we are kicking off WhatAboutWednesday! In this new series, we will be introducing you to some of our amazing tenants here at the Cotton Factory each and every Wednesday.
To start us off, meet Peter De Pagter from Grow A Seed.
A tenant of the Cotton Factory since September 2016, Peter recently set down some roots by obtaining a permanent desk and multiple sprout growing stations. Peter is all about healthy eating and mindful living and you can often find him in the kitchen preparing meals that he generously shares with his fellow coworkers and tenants. Peter is one of five business partners in the up and coming business, Grow A Seed, and is passionate about educating people in the area of growing their own food and more specifically, sprouts – a super food with super powers!
Not exactly your typical answer, when asked how he found out about the Cotton Factory, Peter told us it was through a psychic medium on James Street North! It wasn't a deal set in stone though. What called Peter to set up shop here was the bright light in the co-working space and the beauty of the building itself.
Interesting fact about Peter? It seems he has a bit of a sweet tooth and may be slightly addicted to chocolate! He is currently busy trying to cut chocolate out of his diet. We wish him the best of luck with that!
Find out more about Peter's business, Grow A Seed by visiting their social platforms!
Facebook: @growaseed
Instagram: @grow_a_seed
Twitter: @GrowaSeed
That's a wrap on today's edition of WhatAboutWednesday – see you next week!