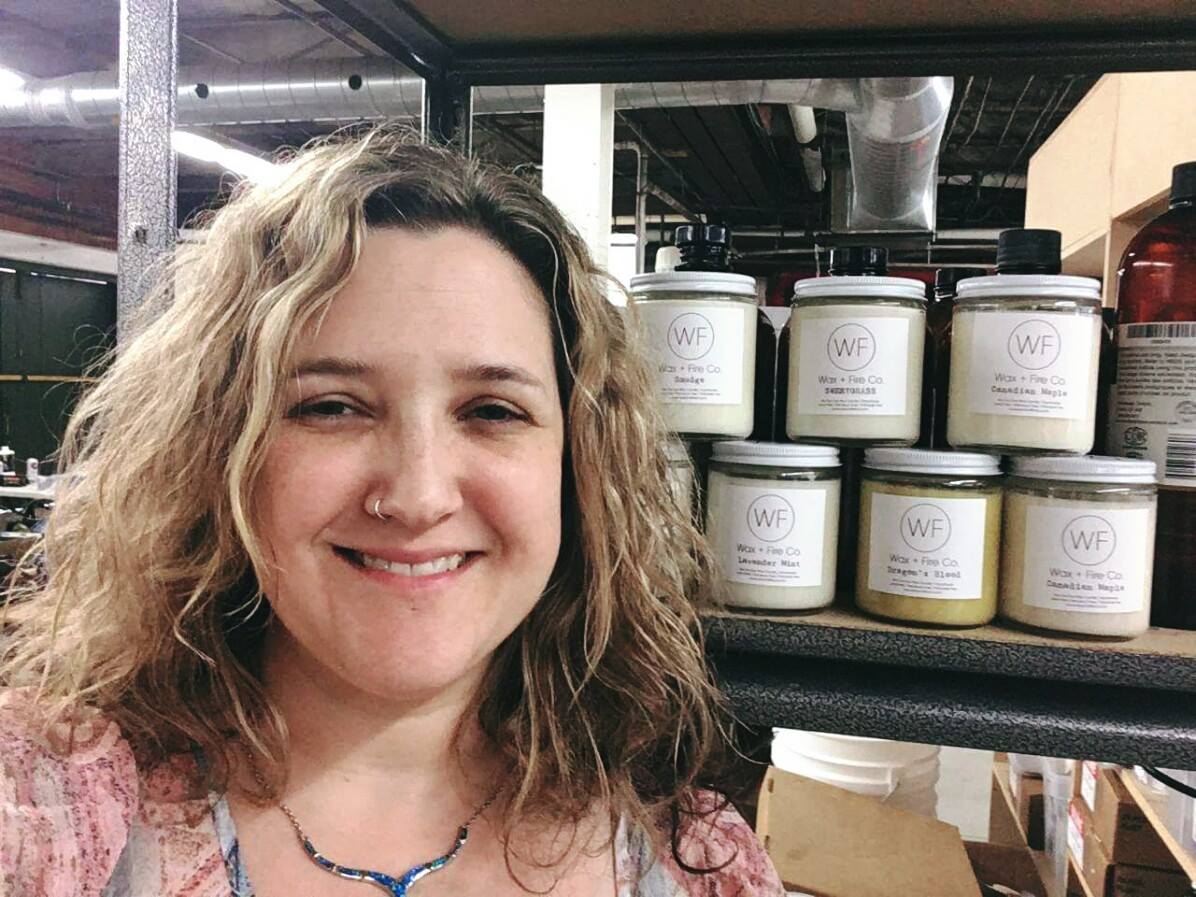 For this week's episode of WhatAboutWednesday we bring you Ella Nunes!
Owner of Wax and Fire, some of you may already know Ella or have seen and smelled her candles around town!

Joining us here at Cotton Factory as a tenant in Share Space in March of 2016, Ella has been in the skincare industry for over 10 years and has been a Certified Aromatherapist since 2003.
What makes Wax and Fire's soy based candles special is that Ella uses phthalate free scents and pure essential oils. And though we might not think of it, what we breathe in truly matters! When we inhale fake scents (sure it may smell good) it has negative effects on our bodies and hormones!
If you have yet to smell Ella's candles, keep an eye out for her at various marketplaces around the Hamilton area. Once you have breathed in the delicious aromas, you'll be coming back for more!
Visit Wax and Fire here:
Facebook: waxandfireco
Instagram: waxandfire
Twitter: waxandfireco
That's all for today's edition of WhatAboutWednesday! See you next week!