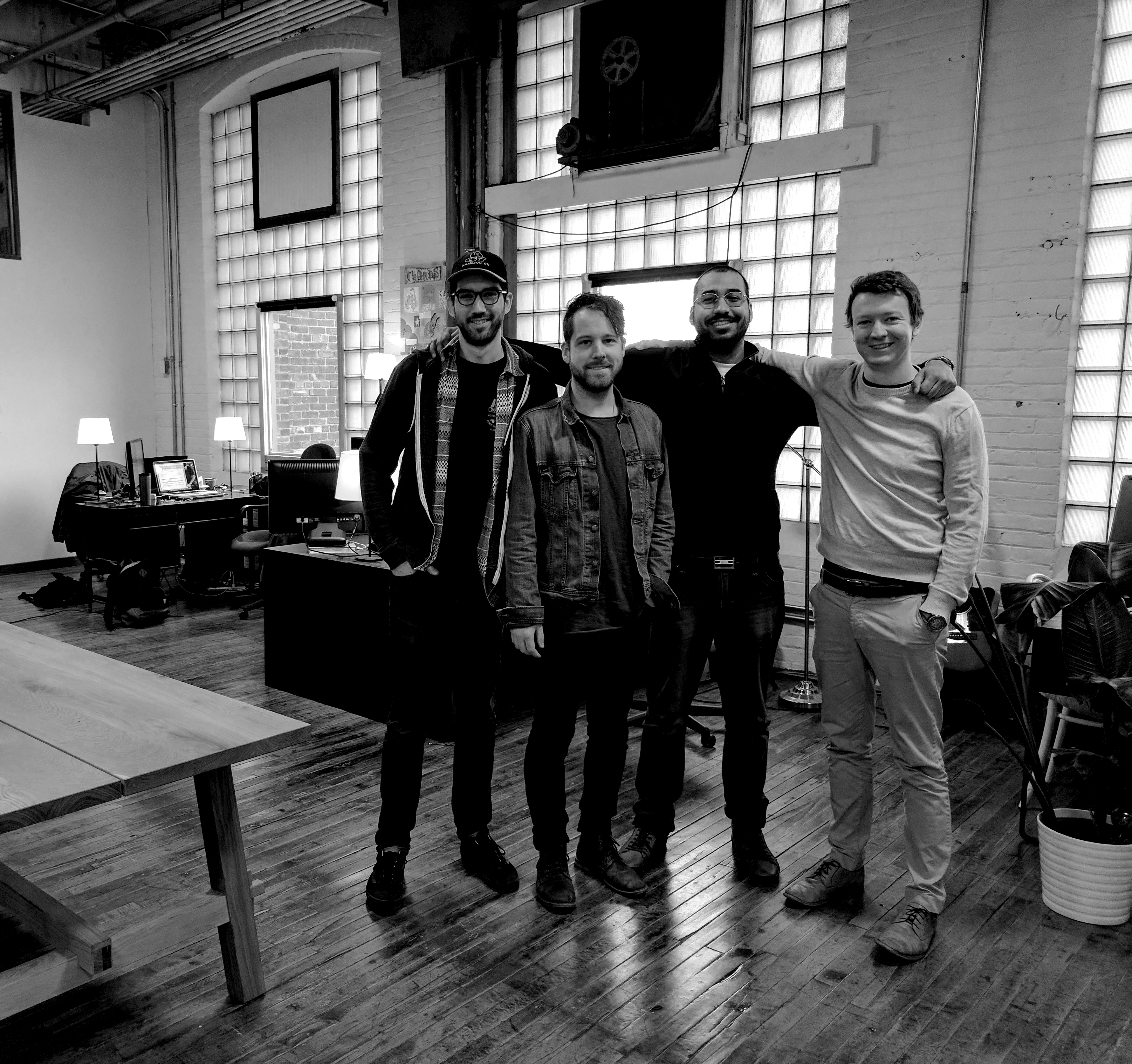 For this week's edition of What About Wednesday we bring you Black Lake – a film and visual creation company.
Black Lake has been at the Cotton Factory for about a year now, first sharing a space with All Sorts Press and then getting their own studio in October 2016. It's not surprising then that Black Lake first learned of the Cotton Factory through Sarah Froese of All Sorts Press after collaborating in 2014 on an award winning video featuring her work. Prior to becoming tenants, the team had an in home studio that apparently left much to be desired! Falling in love with the collaborative community here at the Cotton Factory, they quickly made their home here instead.
When asked to provide an interesting fact for this series, the answer was a curious one. Their response? "Deckard is definitely a replicant". It is likely that many of you will find the fact that I had no idea what they were talking about appalling and also that many of you will understand the above comment immediately! Let's just say I'm adding one more movie to my 'must see' list. But hey, this isn't about me!
Check out Black Lake's website. Seriously. Their videography is deeply satisfying and if you ever need any video work done you should give them a call.
http://www.blacklakemedia.com/homepage/
Follow them on Facebook here:
https://www.facebook.com/blacklakemedia/

Don't forget Instagram:
https://www.instagram.com/blacklake_/
See you in two weeks!