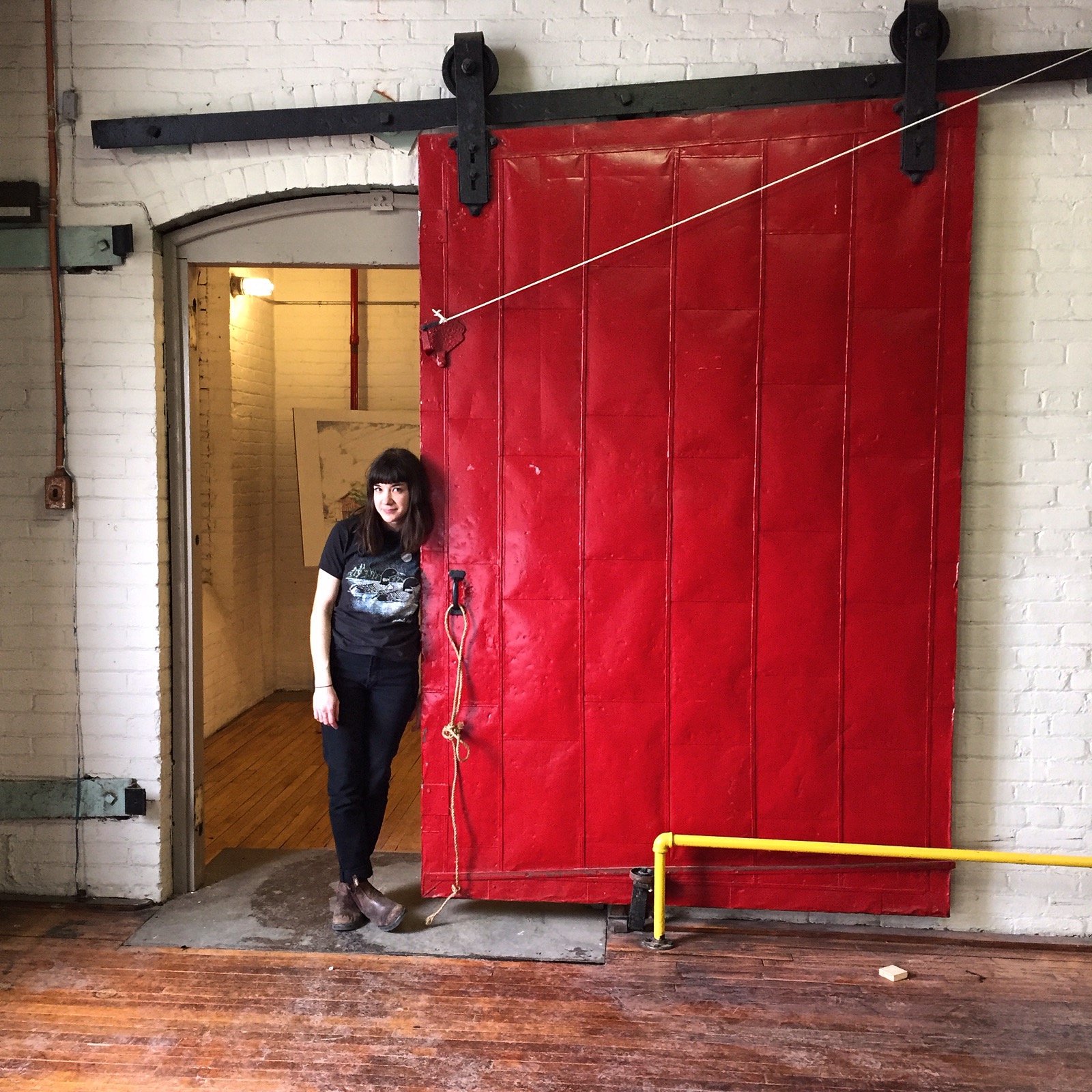 For today's edition of Cotton Factory Creatives we bring you Sarah Froese!
Sara owns a small letterpress print shop called All Sorts Press where she specializes in producing handcrafted high-quality printed matter using a human-powered Chandler & Price platen printing press from 1910.
Combining the quality and beauty of antique equipment and traditional printing and typesetting with current design and technology, letterpress creates a uniquely tactile product different from any other type of printing as each sheet is fed by hand and each rotation of the press propelled by foot.
Desperately searching for a studio space here in Hamilton while still living in London, Ontario, Sara discovered the Cotton Factory merely by chance! While admiring a music video of a local band playing in a gorgeous looking industrial space, Sara figured it was worth a shot to ask them about the location. Lo and behold, her curiosity paid off by leading her here. Having always been inspired by old buildings, she naturally fell in love with the space. In addition, having landlords who are not only aiming to preserve the historical beauty of the building, but who also understand, support and welcome artists was a massive plus. Sarah moved to the Cotton Factory in October 2014.
Interesting fact? Sara's business name 'All Sorts Press', was inspired by the movable type that she uses to print – one piece of type is called a "sort."
The work that Sara produces is the result of incredible skill and dedication – see for yourself!
Take a look at this stunning video of Sara and her work by fellow Cotton Factory tenants Black Lake Media:
https://www.youtube.com/watch?v=iMQnd8ZCILM
And while you're at it:
Visit the website for All Sorts Press here
Follow All Sorts Press on Facebook here
Follow All Sorts Press on Instagram here
That's all for this edition of Cotton Factory Creatives – see you next time!