Thank you so much to the Heart of Ontario and to the amazing Esther Bryan who created the Quilt of Belonging.
We are so grateful that the Cotton Factory was able to host such a beautiful artifact and it certainly livened up our space!
Thank you also, to all who came to visit, we hope you enjoyed the experience.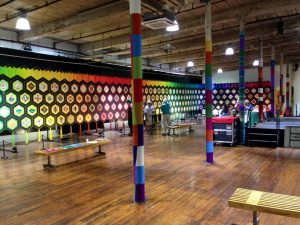 The exhibit closed August 16th.